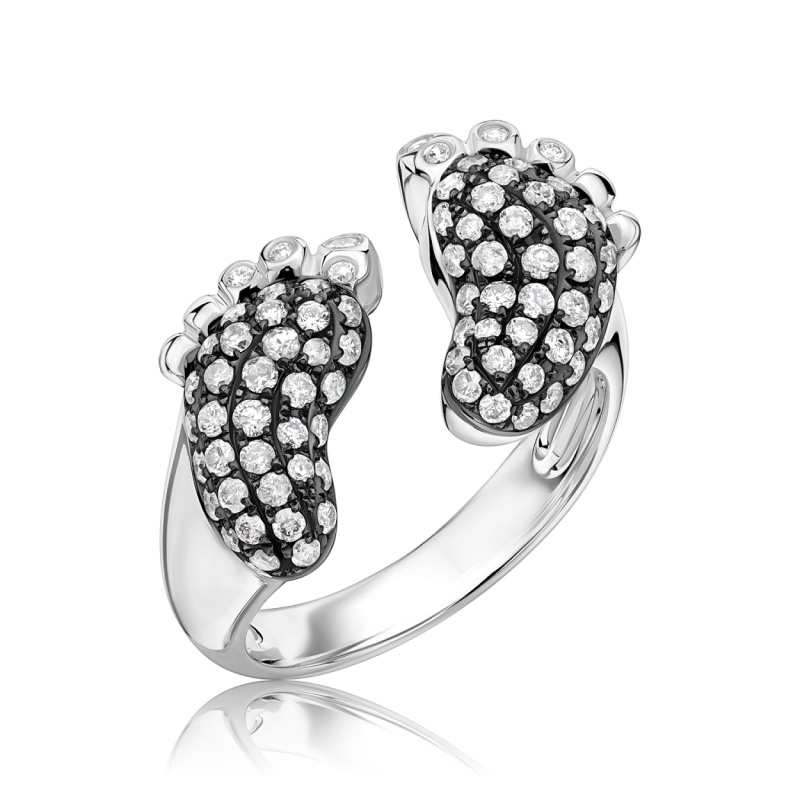 Designed Black&White Diamond Ring
טבעת יהלומים בצורת שתי טביעות רגליים של תינוק. טבעת, בעיצוב יצירתי, יוצא דופן ומיוחד. טבעת מרגשת בכל הסתכלות.
טבעת נהדרת כמתנה לאם היולדת או לסבתא בפעם הראשונה או לכל מי שרוצה לענוד טבעות עם אמירה שובבה.
הטבעת משובצת יהלומים לבנים בזהב שהושחר בציפוי מיוחד על מנת להדגיש את הבדלי הצבע.
מבחר טבעות יהלומים, טבעות אירוסין, טבעות משובצות אבני חן ופנינים, תמצאו באתר. אתם מוזמנים גם לבקר באולם התצוגה בחנות התכשיטים שלנו הנמצאת במתחם בורסת היהלומים ברמת גן. בואו צפו בצוות המשבצים והצורפים שלנו בפעולה. כל קנייה מזכה בחניה חינם.
Add to Cart
Size changes with no additional cost
i
Refund within 30 days
Direct from the Source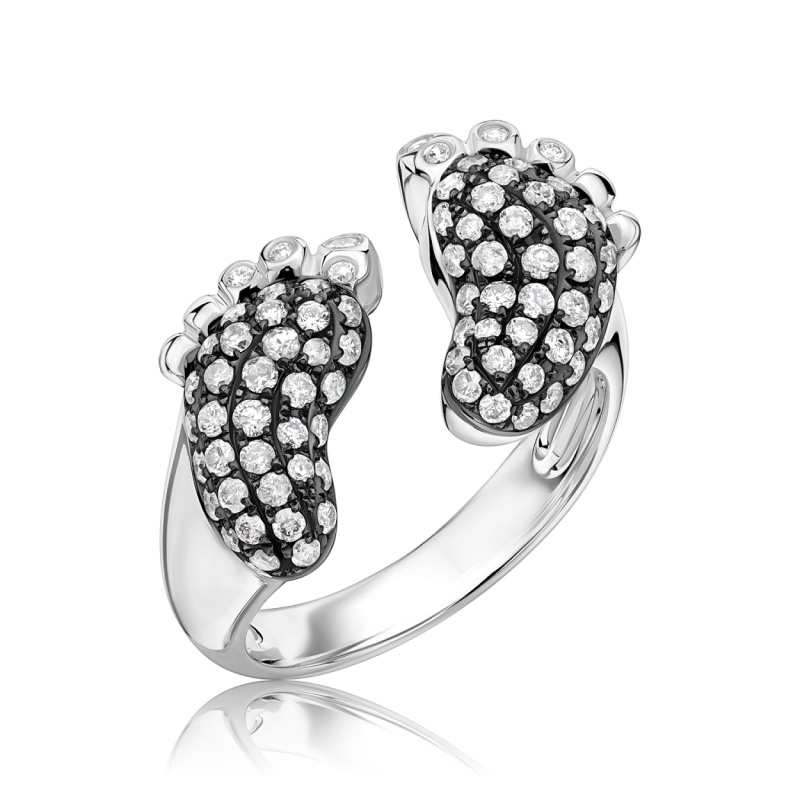 Size changes with no additional cost
i
Technical Information:
Ring Details
Metal

White Gold

Karat

18K

Weight Gr.

6.398
Diamonds
Carat Weight

0.81

Stone Type

Diamond

Polish

Round Brilliant

Color

I-K

Clarity

SI1

Stones Amount

78
Shipping & Returns Policy
Jewelry purchased on the site can be exchanged or returned within 14 days of purchase. In accordance with IDC's return and exchange policy. For more information on the return and exchange policy, call +972-3-5757979.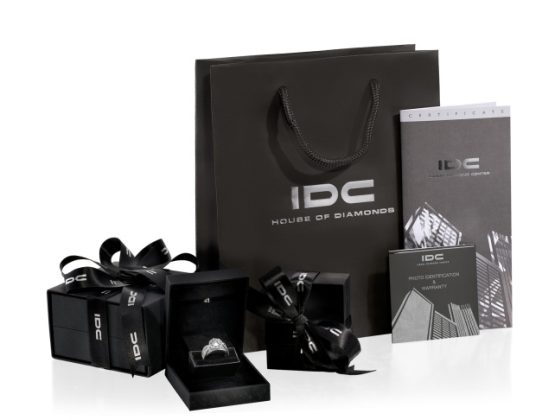 The Gemological Institute of America (GIA) is the largest independent laboratory with the most stringent diamond testing standards.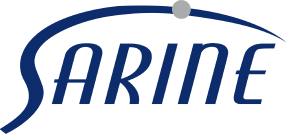 IDC is the exclusive company in Israel to own the world's most advanced Sarine device, which is used to determine the quality of diamonds as accurately as possible.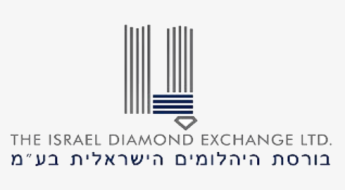 IDC is a member of the Israel Diamond Exchange for over 40 years. The Israel Diamond Exchange plays a leading role in international organizations in the diamond industry - WFDB, WDC, Kimberley Process, CIBJO.