Common questions
Here you will find answers to important and frequently asked questions related to IDC diamond jewelry.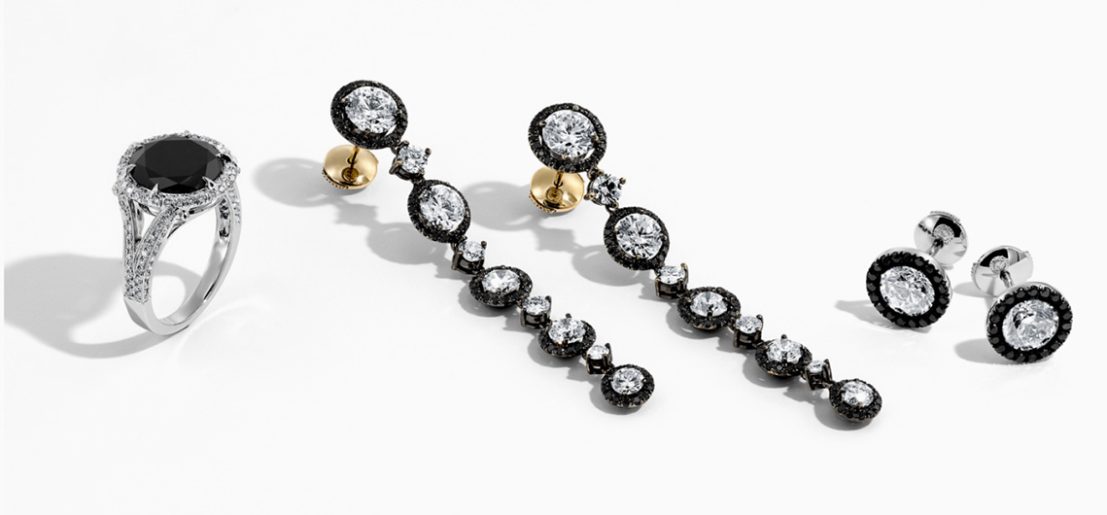 General
Do I need to make an appointment in advance or can I just come?
You can come at any convenient time during working hours without prior arrangement.
Can I choose a piece of jewelry and receive it on the same day?
Yes. In most cases this is possible.
What are your opening hours and how do I get to you?
We are open daily from 10:00 to 17:00, Friday from 10:00 to 12:00. For Waze - Dimol parking. The showroom is located opposite the Maccabi building.
How can I know the size of a ring?
The easiest thing is to come to us with an old ring. One more option is to measure it using a thread or dental floss and a ruler. From the result in millimeters we will find out the size of the ring.
Delivery and returns
How can I order a diamond or diamond jewelry?
You can make an order in our showroom or on the website (if you in Israel). Simply contact us to request assistance.
How long is delivery time?
Estimated time of delivery (in Israel) is up to 3 working days, if a jewelry is in stock. We also provide express delivery by request. If a jewelry is not in stock and needs production, the time of delivery depends of complexity - between 2 - 6 weeks.
Can I cancel my order?
Yes, you can. To get all the details about returns please, contact us.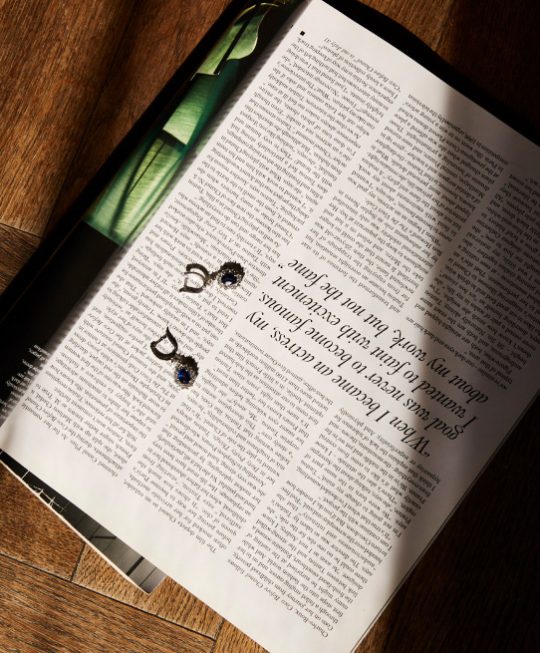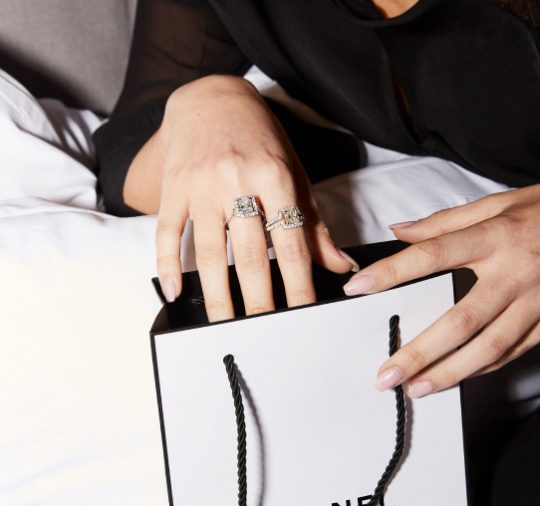 Diamond's quality
What are the most popular diamond cuts used in jewelry?
The variety of diamond cuts is diverse, including the classic round (radiant) diamond, which is popular in engagement rings, as well as square emerald, emerald, Princess, Carré, Baguette, Taper Baguette, Heart, Marquise, Oval and Pear Shaped. The best shape to choose is the one that you like best, not the one that is fashion: Fashion changes, but a diamond is a personal statement.
How can I evaluate Diamonds?
Diamonds are evaluated under a jeweler's loupe for carat weight, color, cut and clarity. These parameters are evaluated by professional diamantaires from the leading gemology laboratories, including the Gemological Institute of America (GIA) , the European Gemological Laboratory (EGL) , the American Gemological Society (AGS) , and the International Gemological Institute (IGI) . All stones sold by IDC are accompanied by an IDC Certificate complete with a photograph of the stone and, if relevant, its setting. The Certificate is used to appraise the value of a diamond for insurance and resale.
Advices
Why diamonds are a good investment?
Diamonds are a good investment because they remain a rare commodity in good times and bad. The larger and closer to flawless the stone, the greater its value regardless of market conditions, due to the rarity of quality stones. Another reason for diamonds' popularity in all market conditions is that diamonds are the precious stone most frequently selected for engagement rings – a tradition that began in the West that is quickly being adopted in Eastern Europe, Asia and Far East Asia. The increase in global demand for diamonds ensures the value will be maintained or increased in the foreseeable future.
Why is it better to buy diamonds at the Diamond Exchange?
By purchasing a diamond from a member of the Israel Diamond Exchange, you know you are doing business with someone whose integrity and professionalism are respected by peers with the highest standards in the industry. You can be certain that the prices you pay will be significantly less than retail prices and as close to wholesale prices as the market will allow. You can request all the information you want and obtain answers about the product, its manufacture and handling, its status as a conflict-free diamond and all relevant certification to ensure that you are purchasing exactly what you are paying for.